The Programmable Door Alarm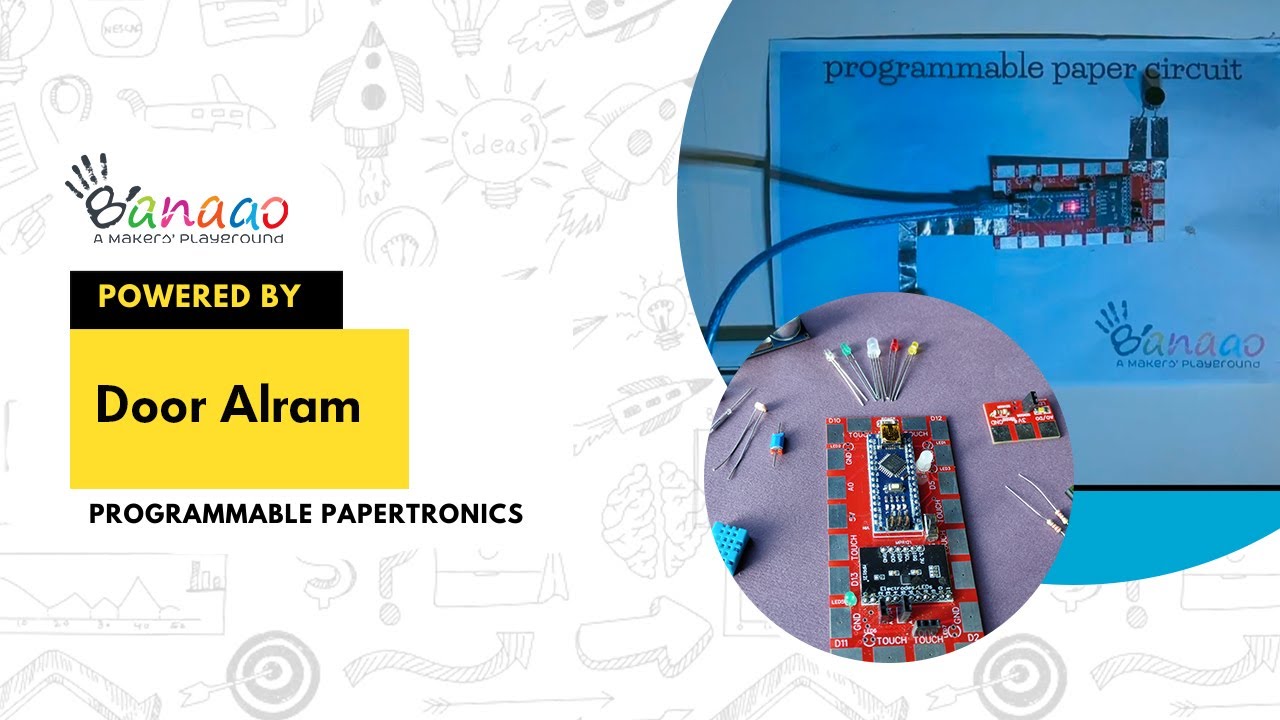 Programmable Door Alarm
The Programmable Paper Circuit Board. Paper Circuit is a novel technology by which you can embed electronics anywhere and everywhere, that too, without using wires. And the PaperTronics lets you add sensors, microcontrollers, and touchpads so that you can Automate the process and build more interactive projects. Nowadays electronics is everywhere and we are surrounded with electronic gazettes many of them are helping us in maintaining security at various places. There are many security problems faced by banks, homes etc. Without proper and strong security a vault can be penetrated. A security system is used in residential, commercial, industrial, Medical and Militaries as well as personal protection. In this paper we are discussing the various electronic security sensor devices and technology that are used in security systems and their applications.
Flexible

No wires to snag environment

Large surface area for sensing

Invisible to others

Cheap manufacturing

Permeability

Strength
Applications:
The use of Paper electronics in the making of Door alarms.
Order your kit now. Starts at 299. DM or comment below to know more.
Introduction to PaperTronics – The Programmable Door Alram