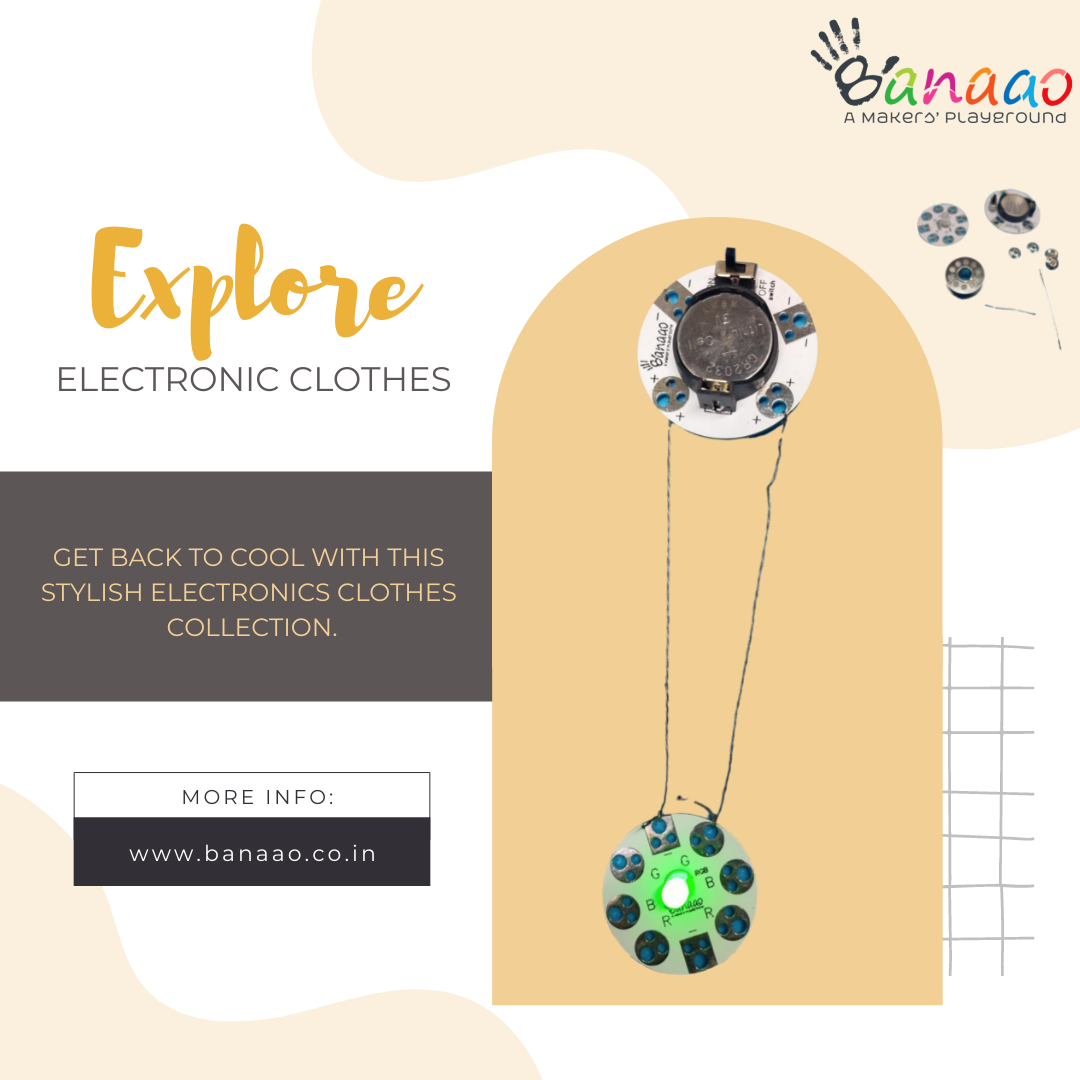 E-Textile
In this video, we will talk about E-Textile . E-textile t is a novel technology by which you can embed electronics anywhere and everywhere, that too, without using wires.
A thread can be made to conduct electricity by either coating it with metals like copper or silver. It can also be made conductive by combining cotton or nylon fibers with metal fibers when it is Banaao.
E-textile researchers are aiming at creating devices that are as soft, flexible and comfortable as traditional items of clothing, with added technological benefits. Although

 

most e-textiles are made for wearing, they are also used in items such as wall hangings, quilts and umbrella
Properties of e-textile:
Flexible
No wires to snag environment
Large surface area for sensing
Invisible to others
Cheap manufacturing
Permeability
Strength
Thermal Resistance
Electrical resistance
Applications:
The use of fabric as station to deploy electrical components results in wearable electrical/ computing devices.
Order your kit now. Starts at 299. DM or comment below to know more.
Introduction to smart textile – Touch Switch Project